The successful completion of this project in Naples, Florida hinged on the effective collaboration between NPLH and the local builder. Stripped to its shell, this 1970s house was structurally upgraded to meet new hurricane codes. The floor plan was opened up and
simplified while cool, contemporary furnishings and finishes are an inviting contrast to the owners' traditional home in Hinsdale, IL. Stretchable nylon sails near the ceiling animate and soften the great room's volume.
GC: Milestone Development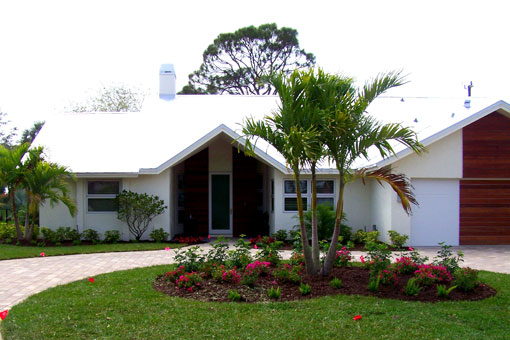 For more information about this project or any of our other projects, send us a message or give us a call.