To become a full time residence, this home in northern Indiana was gutted down to the studs and rebuilt infusing it with new life, new technology and improved energy efficiency. Built by the wife's father in 1970, sentimentality dictated preserving the brick fireplace. New furnishings mix with existing to create a modernized, comforting atmosphere where lake views prevail. Antique barnwood clads the stairway 'core' evoking driftwood from the beach. A pair of smaller garages on the hill above create a 'gateway' to the stair leading down to the home's entrance.
Contractor: United Builders
Photographer: Richard Hellyer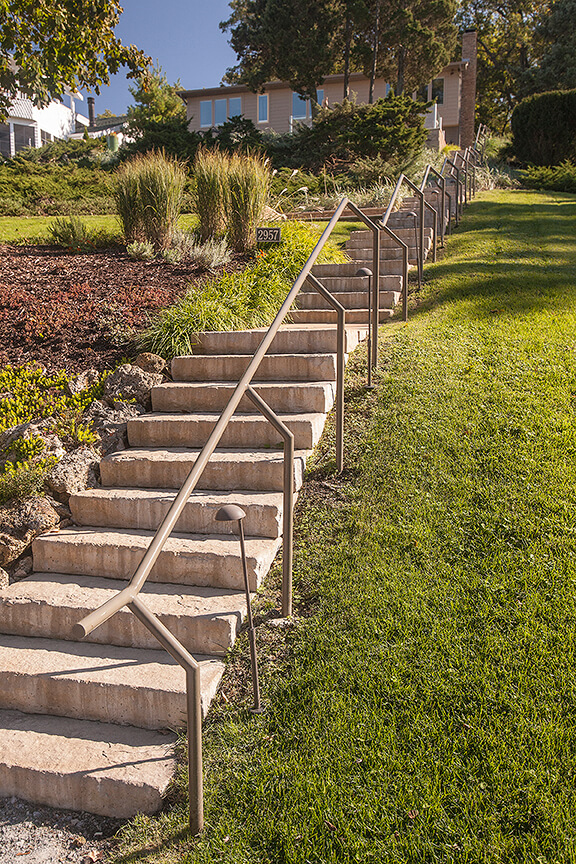 For more information about this project or any of our other projects, send us a message or give us a call.